Chicory specialist
AgrinServ has been a specialist in the design, integration, installation and maintenance of automated solutions for client challenges in the chicory sector for over 15 years. With a broad portfolio and a motivated team, AgrinServ has grown into an important player in this market.
Our clients' playing field is shifting constantly. We adapt with them. Because we want to do even better and there is always room for improvement. This sets a high standard for our people, systems, processes and partners. We are always on the move. Being dynamic is in our DNA.
Our chicory processing portfolio is complete. From immersion tank and Washing Robot to semi-automatic weight sorter and from input line to harvesting machine.
Chicory Harvester
The chicory Harvester, also known as a cutting mill, is a well-known system for harvesting chicory. Employees hang the chicory taproot, which a crop has grown on, in the suspension disc, after which the cutting blade with adjustable drive cuts the chicory crop off the taproot at exactly the right place.
This results in a high harvesting capacity and shows an excellent cutting pattern every day. The suspension disc of the chicory harvester has 10 hooks and a large circumference. This means the turnover rate is lower than with a small suspension disc. This makes hanging the chicory much easier.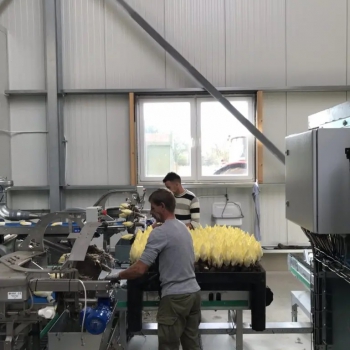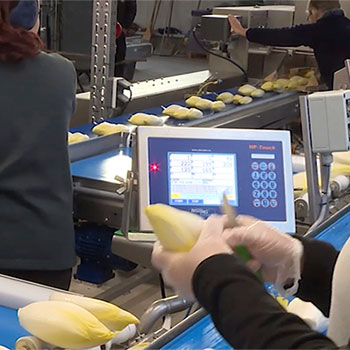 Semi-automatic weight sorter
In many cases, chicory comes in packages of, for instance, 500 g. Underweight must be absolutely avoided, so that the agreed amount is delivered to the buyer. However, overweight is a factor that is not compensated by the buyer in many cases.
Single immersion tank
A single immersion tank is available in various versions. For instance, the forklift can be used for immersion, but a hydraulic drive is also an option. Depending on the client's wishes, we develop a machine that meets their needs. A single immersion tank can be indoors, but it is also possible to place the machine outside permanently.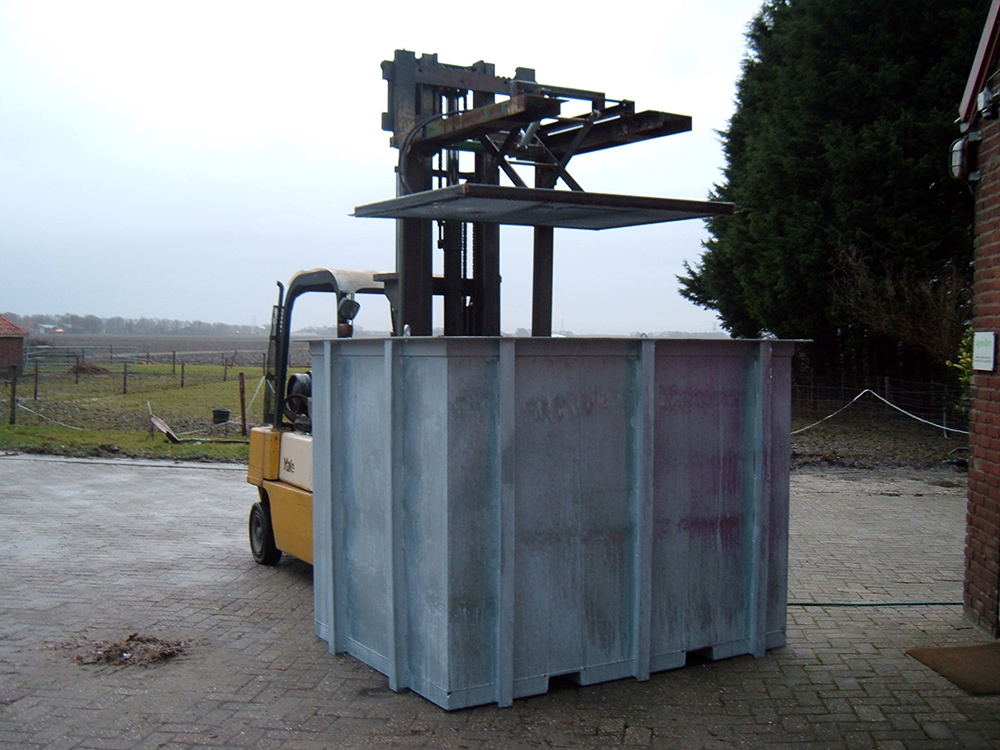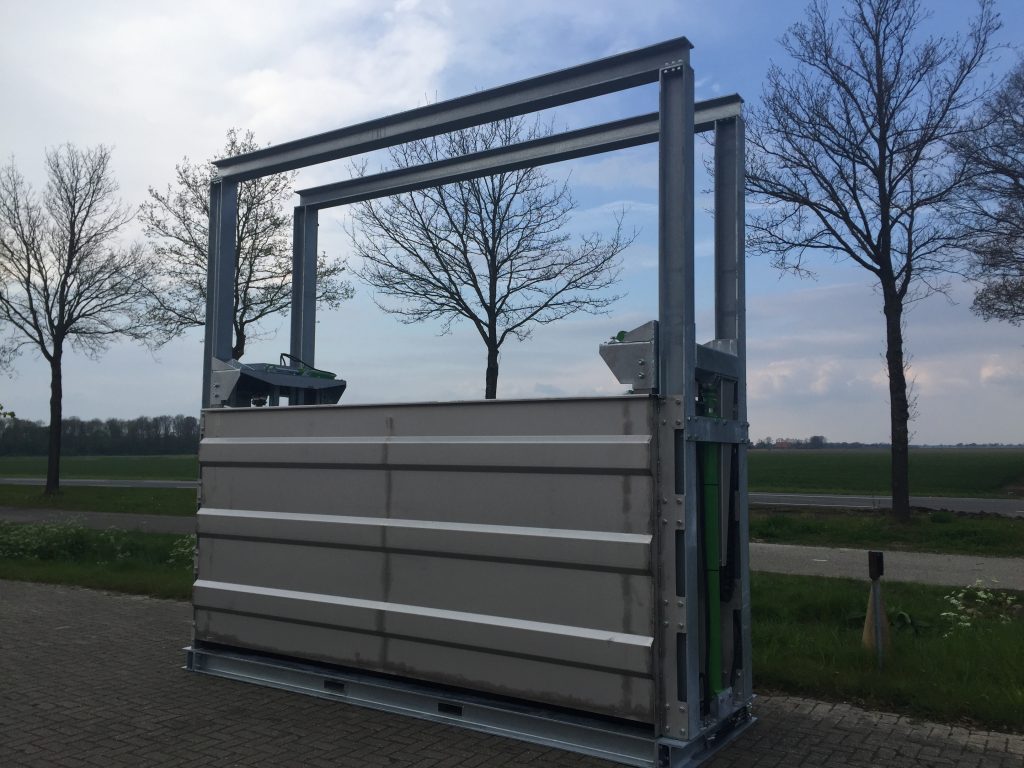 Double immersion tank
The result of a good relationship with a client from the chicory cultivation sector is the double immersion tank with hydraulic drive. Boxes with chicory taproots are dipped in a salt bath. This gives the taproots a rejuvenating cure. This benefits the later harvest.
After a crate has been placed on the lifting frame, and the starting signal has been given, the valve closes and the crate sinks into the tank. After the pre-set time, the box rises again and the valve opens.
The crate is made of robust stainless steel with a high wall thickness. The frame is made of galvanised H-beams. The whole is equipped with a hydraulic drive and simple (remote) control.
Curious to hear the experience of one of our clients? Read more here!
Chicory processing lines
Modern times call for efficient operations, which largely consist of optimally utilising labour. Wage costs are rising and expert employees are becoming scarce.
An investment in machine or automated chicory processing can pay off. Even in a small sector such as that of chicory, there are specific solutions that benefit the processing efficiency by saving labour.
AgrinServ is a specialist in the chicory industry. The sophisticated combination of different machines, which are often developed in-house, results in a custom solution. For instance, a harvesting line can be combined with a stacker and the empty tray can be washed fully automatically. And the washed trays are set up with new taproots and stacked with the water discharge in the right direction.
Fitting an automated system into an existing space requires insight and experience, and so does changing processes drastically and changing the working method of your employees.
Curious about the experience of one of our clients? Read more here!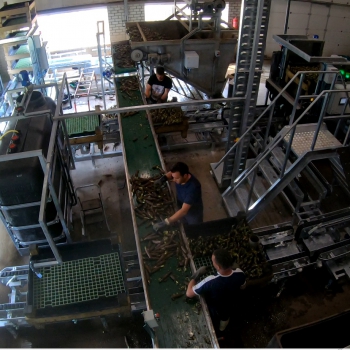 Want a direct quote?
Contact us!